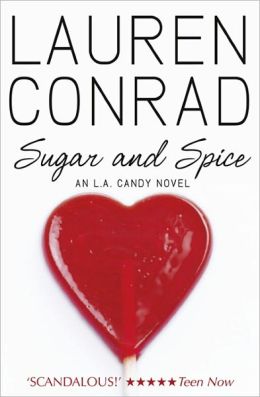 Sugar and Spice…Not Everyone's Nice
Fresh from being betrayed by one of her closest friends, new celebrity Jane Roberts has learned a few lessons. Most important: know who to trust. And in Hollywood, that list is short. Determined to get control of her life, Jane swears off boys and all the trouble they bring. But when high school sweetheart Caleb and L.A. crush Braden show up, both acting sweeter than ever, Jane has a hard time remembering her no-boys rule.
And for the first time Jane's best friend Scarlett, has only one guy on her mind: her new boyfriend, Liam. But being on a hit reality show means hanging out with other guys on-camera, and Liam isn't too happy with pretending to play a bit part in her love life.
Just when everything feel out of control, Jane makes a discovery that changes everyone's definition of "reality" forever.
This book is an excellent wrap up of the first two in the series. You get answers to questions that come up in the first two and also get to meet a few new characters that really make things interesting. In this book, Jane is still the star. However, there is a lot more focus on Madison Parker and her schemes. I loved that both the second and third books picked up where the last one left off. However, I feel like the ending of this book should have been a little different. I was really excited to get to the ending, only to be disappointed in the end. The whole story leads up to this big turnout but the end kind of just leaves you hanging like there should be a fourth book.
Publisher: HarperCollins Publisher
Date of Publication: October 5, 2010