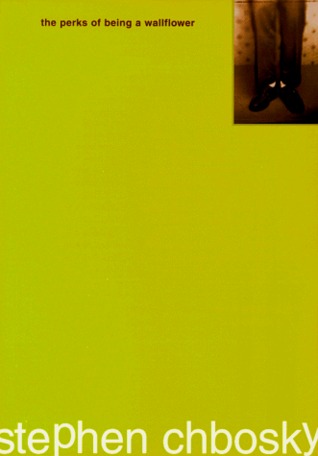 Published February 1999 by MTV Books and Pocket Books (first published 1999)
Set in the early 1990s, this story follows Charlie, the book's "wallflower", through his freshman year of high school.
Perks begins with an emotionally sensitive, and socially awkward, 15-year-old boy named Charlie writing letters to an unknown recipient about his first year at high school, while grappling with traumatic experiences from his past.
I loved this book! It reminded me of a sort of modern version of Catcher in the Rye. Great coming of age story. I feel YA readers as well as adults, should find this book easy to relate to, as we've all had moments in our lives when we've felt like an outsider, or different, especially in our youth.
I found myself wondering who Charlie's letters were intended for. Were they written to Charlie himself, as some sort of therapy for the events he'd experienced prior? Were they to his deceased Aunt, whose significance I can't discuss without giving an important piece of the story away. Was the recipient not so symbolic, but literally a classmate or peer of Charlie's? Or, were WE the person Charlie was writing to? Was this a way for the author to build intimacy between us and the main character?
The other reason I found myself so into this book, were all of the memorable quotes. So many of them stayed with me long after I finished the story. I'll end my review with a few of my favorites.
:)
"We accept the love we think we deserve."
"I was looking at the photographs and I started thinking that there was a time when these weren't memories."
"and in that moment, I swear we were infinite."

"
"But even if we don't have the power to choose where we come from we can still choose where we go from there."
"I love Twinkies, and the reason I am saying that is because we are all supposed to think of reasons to live."
"I would die for you. But I won't live for you."